| | |
| --- | --- |
| Posted by GainesFOM on September 13, 2016 at 6:30 PM | |
Davis Takes Museum Post
By Sam Holbrooks
Mrs. Sally Davis, a lifelong resident of Seminole, has moved into the office once occupied by outgoing Gaines County Museum Director, Roy Barnes, who left the position after eight years.
Born in Post, Texas, Mrs. Davis was only three months old when her family moved to Seminole, where she would receive her primary and secondary education before receiving her B.A. degree in Latin American Studies at Texas Tech University.
For most of her career, Mrs. Davis has worked in agriculture, where she held jobs at he Ocho Gin, and then the Elco Gin for 20 years. After another 14 years with West Gaines Seed Co., Mrs. Davis went into retirement before taking the museum post on May 9th.
(Sam Holbrooks photo)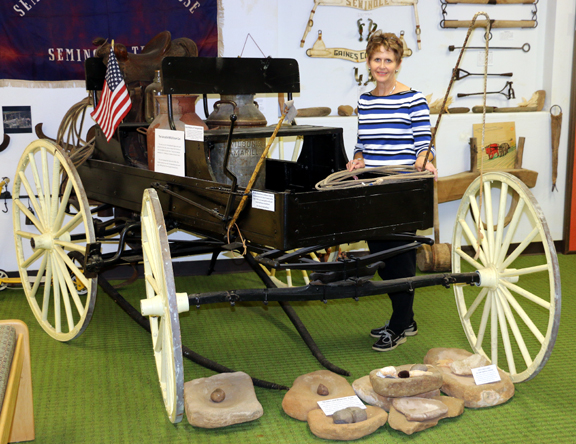 Categories: None